Convenient new ways to satisfy your requirements
Continuing Education (C.E.) is the newest way we support your practice, and we're proud to offer multiple ways for your team to fulfill annual requirements with the added convenience of learning right from within your practice. You're busy caring for patients, and we want to make it as easy as possible to stay compliant and up to date.
Contact us today for more information or to schedule a team training.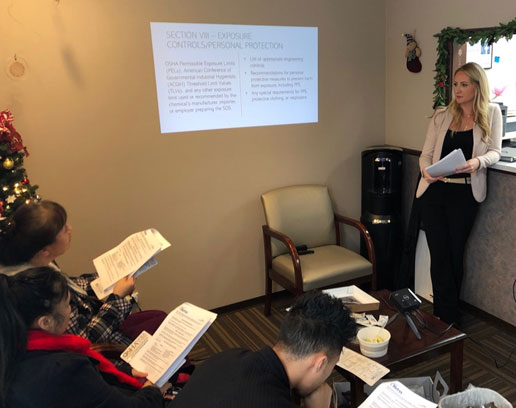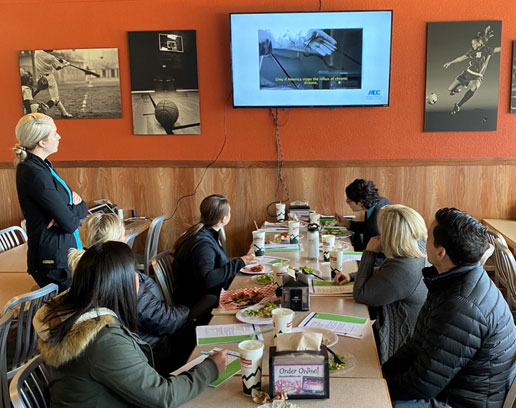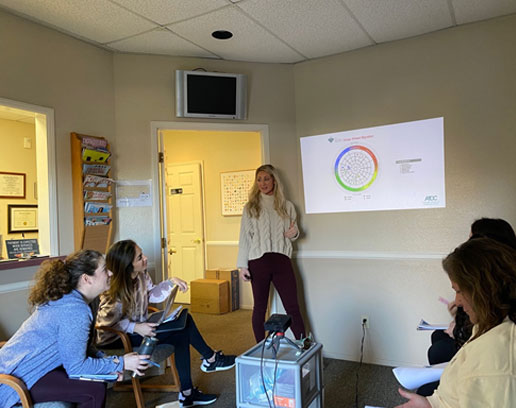 Our Continuing Education Course Offerings
Introduction to Regulatory Compliance
Staying ahead of violations is the best way to avoid them and we're here to help you navigate California's regularly changing regulations. Our team will guide yours through the possible ramifications of a violation and, in the unlikely but serious event one occurs, help you follow established protocol to respond appropriately.
View Course Details
Gain a clear understanding of organization that regulates dental office compliance.
Learn the potential ramifications of violations.
Keep your practice compliant with the Dental Practice Act, infection control/OSHA requirements, HIPAA and radiation/environment regulations.
Understand and establish team member's roles in managing compliance areas.
Provide resources to team members for ongoing support.
California Dental Practice Act
The California Dental Practice Act regulates all dental practices and professionals, and understanding these regulations is crucial to keeping your practice compliant and providing a high level of care. We will help you navigate the complexities, breaking each topic down in an approachable format for your team.
View Course Details
Understand the licensing and business conduct regulations that impact daily operations (permits, advertising and marketing, mandated reporting, continuing education).
Learn about the systems that monitor prescribing and required permit, including CURES and sedation.
Learn about mandatory patient notifications and disclosures (teledentistry, financial disclosures, dental material fact sheets).
Establish protocol for understanding, identifying and reporting insurance, fee and licensure fraud.
In the age of technology, violating HIPAA and privacy laws is easier than ever. Our team will walk yours through each step and assist your practice with establishing clear processes and safeguards to ensure patient data remains secure.
View Course Details
Learn about the most recent updates to California's laws and policies governing privacy and data.
Implement important consent forms and internal communication workflows to ensure all requirements are being met within your team.
Avoid data breaches and learn the correct process to follow if one occurs.
Adopt general safeguards and best practices within your practice.
Workplace injuries and illnesses are costly and detrimental to your practice. We will share current regulations that are in place to help mitigate these, and assist your practice in developing safety protocols to keep your team members and employees safe and healthy.
View Course Details
Identify and remedy vulnerable areas in your practice.
Understand the importance of ergonomics and how to conduct proper evaluations.
Adopt safety protocols for minimizing exposure to radiation.
Learn strategies for preventing injuries and the spread of illness among both your team and patient base.
Implement team-wide procedures and plans to avoid and respond to fire and emergencies.
Infection Control – Hazard Communication and Bloodborne Pathogens
Dental professionals have the potential for exposure to workplace hazards and infections every day. With proper protocol and processes in place, this exposure can be minimized or eliminated. We will help you implement best practices and guide you through important steps to take if exposure occurs.
View Course Details
Identify and remedy possible hazards within your practice.
Learn protocol for containing and disposing bloodborne pathogens.
Minimize exposure to and the spread of infection.
Learn appropriate responses if exposure occurs among your team.
We're working hard to develop another way to support your team; on-demand C.E. opportunities. Sign up to be the first to know as soon as courses become available.